Northern Cyprus - All about the island in the Mediterranean Sea
Here you will learn everything you need to know about North Cyprus, life on the island, taxes, climate and many other useful info.
General information about Cyprus
The beautiful island of Cyprus is 9,251 square kilometers and is located in the eastern Mediterranean Sea. It is the third largest island in the Mediterranean. Only a 4-hour flight separates Central Europe and the third largest island in the Mediterranean. Cyprus was divided in 1974. Since then there is the Greek part (Republic of Cyprus) with about 900.0000 inhabitants and the Turkish part (Turkish Republic of Northern Cyprus) with about 375.000 inhabitants. On up to 340 days a year the sun shines over Cyprus, the water temperature is 17°C in winter and up to 29°C in summer.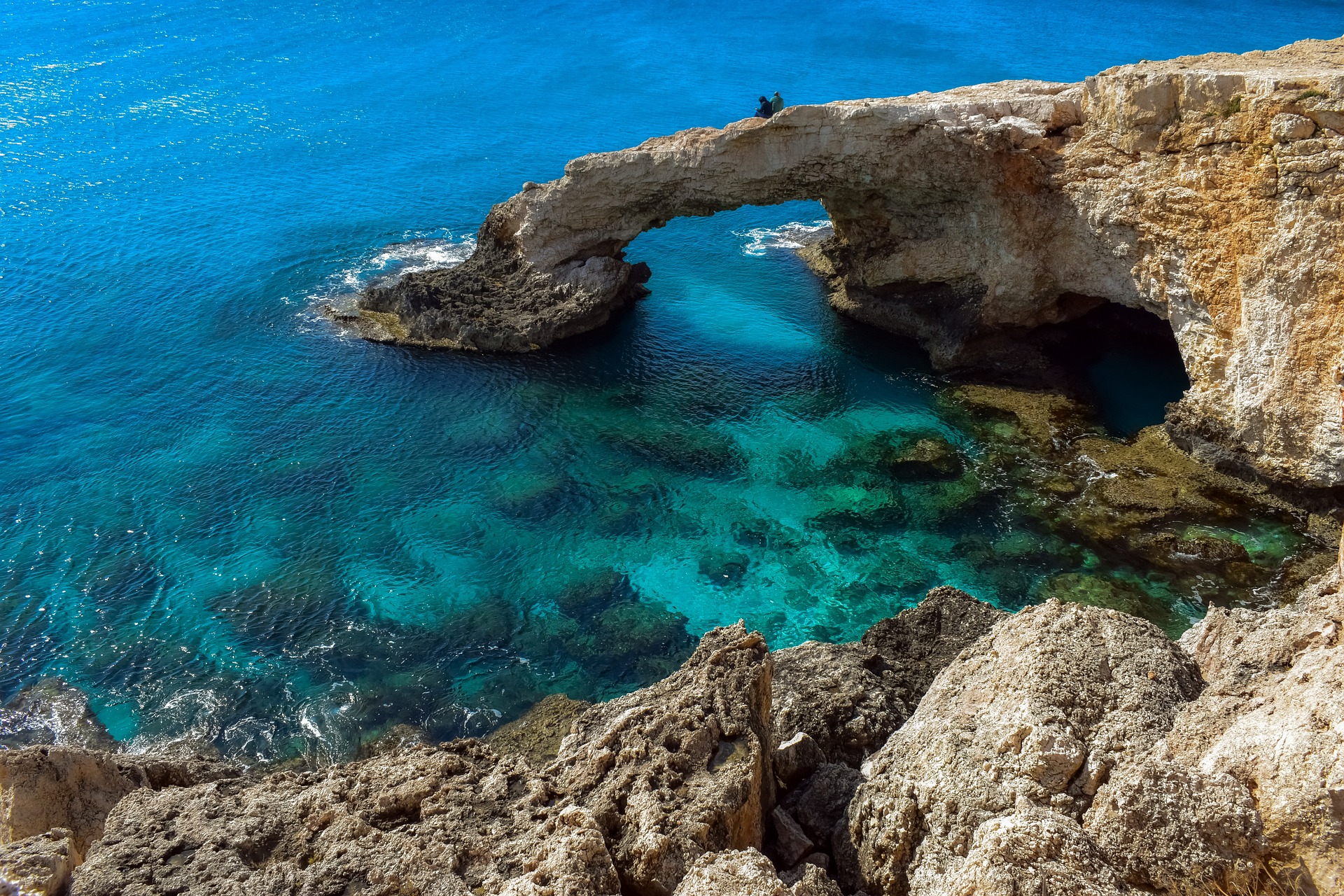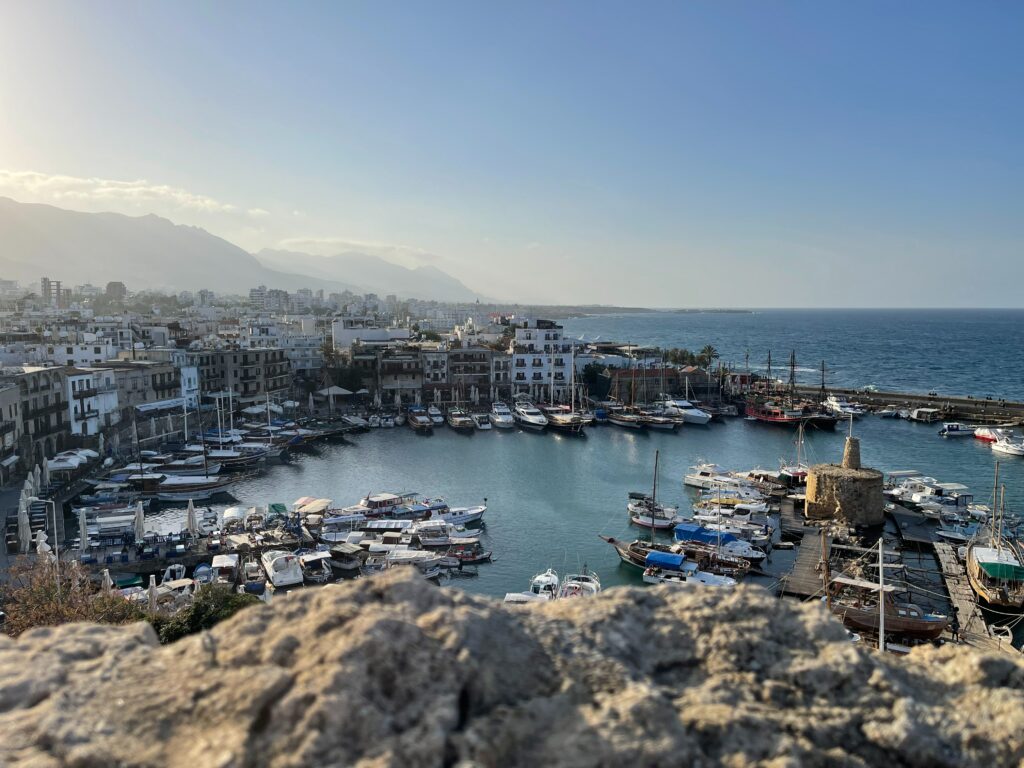 North Cyprus offers its tourists natural beaches, breathtaking cliffs and turquoise sea. The island invites you to numerous activities such as hiking, swimming, diving, kiting, golfing and much more.
In the villages you will find handmade textiles and delicacies prepared with love. Fresh fruits and vegetables can be bought at local markets. The larger cities such as Girne offer an urban life with a view of the sea, no wish remains unfulfilled here with the many shopping opportunities. There are also numerous clubs for night owls to party in. Gambling enthusiasts can enjoy huge hotel casinos in the north of the island.
The Mediterranean lifestyle is relaxed, the people are extremely helpful and friendly.
For years, Cyprus has been receiving a flurry of emigrants and digital normads. New immigrants are warmly welcomed into an ever-growing community. Various excursions and regulars' tables are offered several times a month. Anyone who wants to quickly find a nice connection is in good hands here.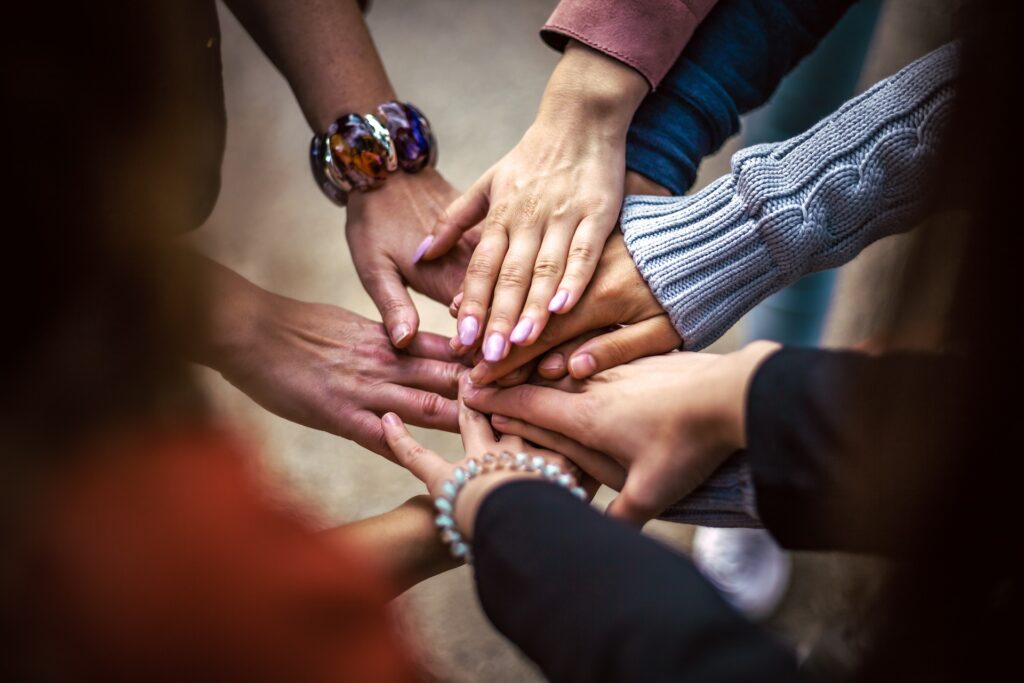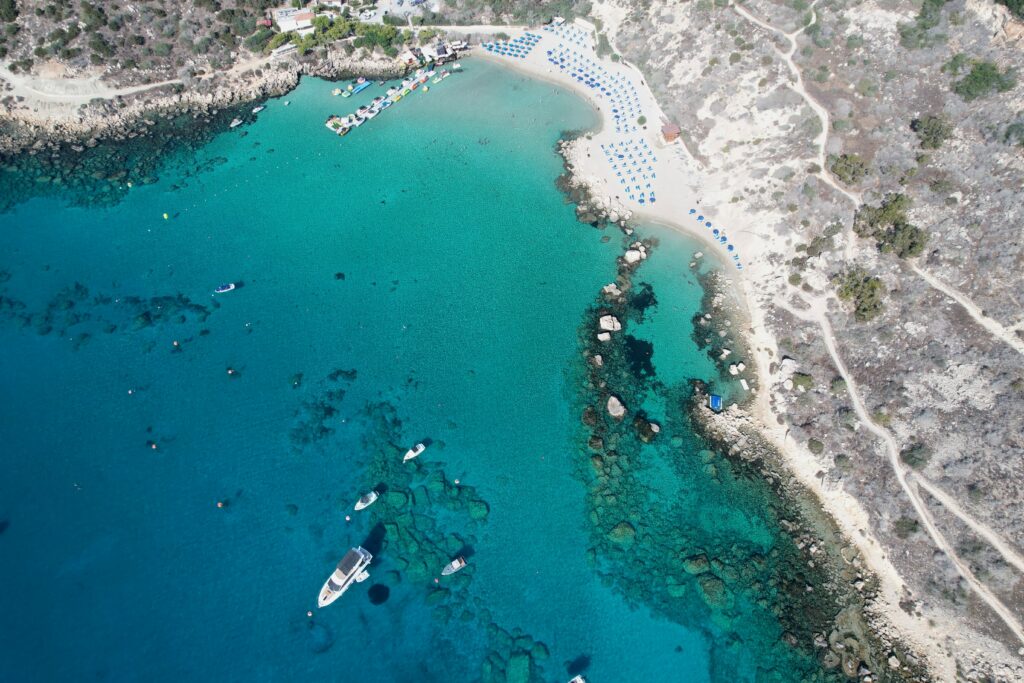 Cyprus is one of the sunniest countries in the world with up to 340 sunny days a year. With daily sunshine between 6 hours in winter and 12-13 hours in summer. The best time to travel is from April to November, with pleasant temperatures and hardly any rainfall. The winter is pleasantly mild with 15-20°C and the summers nice and warm with an average of 33°C in summer. For nature, sun and outdoor lovers, the Mediterranean island is a perfect destination in any season. Enjoy the beautiful weather and leave gray and rainy days behind you on the sunny island of Cyprus.
Currency & Means of Payment
In Northern Cyprus, the Turkish lira (TRY) is the national currency. However, Euros, British Pounds and US Dollars and even cryptocurrencies are also recognized. In the acceptance of cryptocurrencies Cyprus is very advanced, so there are many exchange offices and acceptance points as in the purchase of vehicles and real estate, as well as in many stores. Cars and also real estate are mostly traded in British pounds.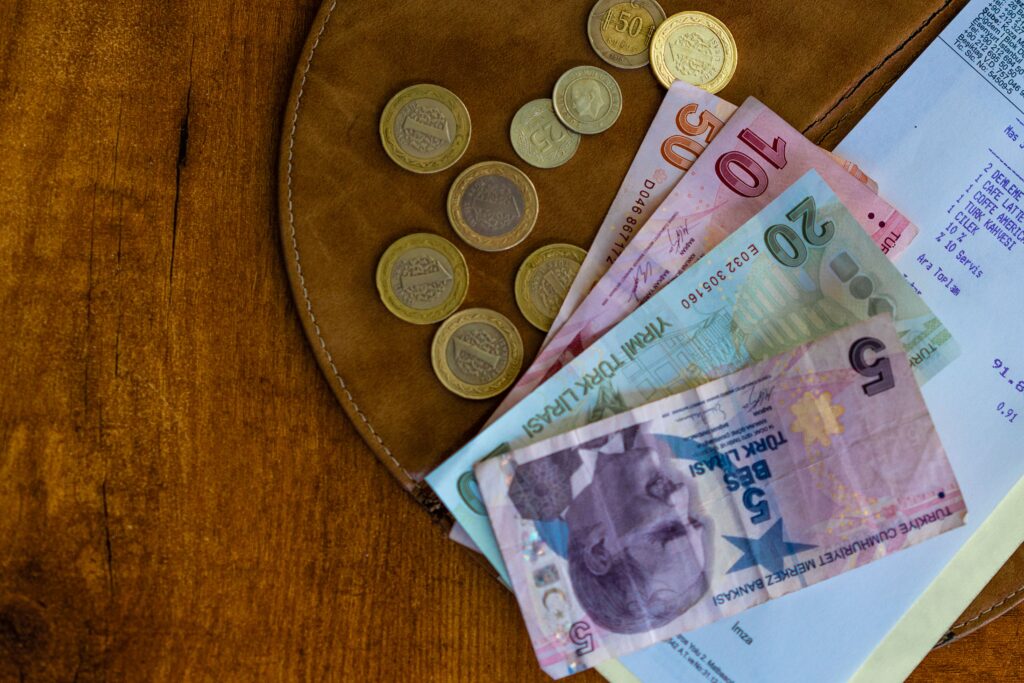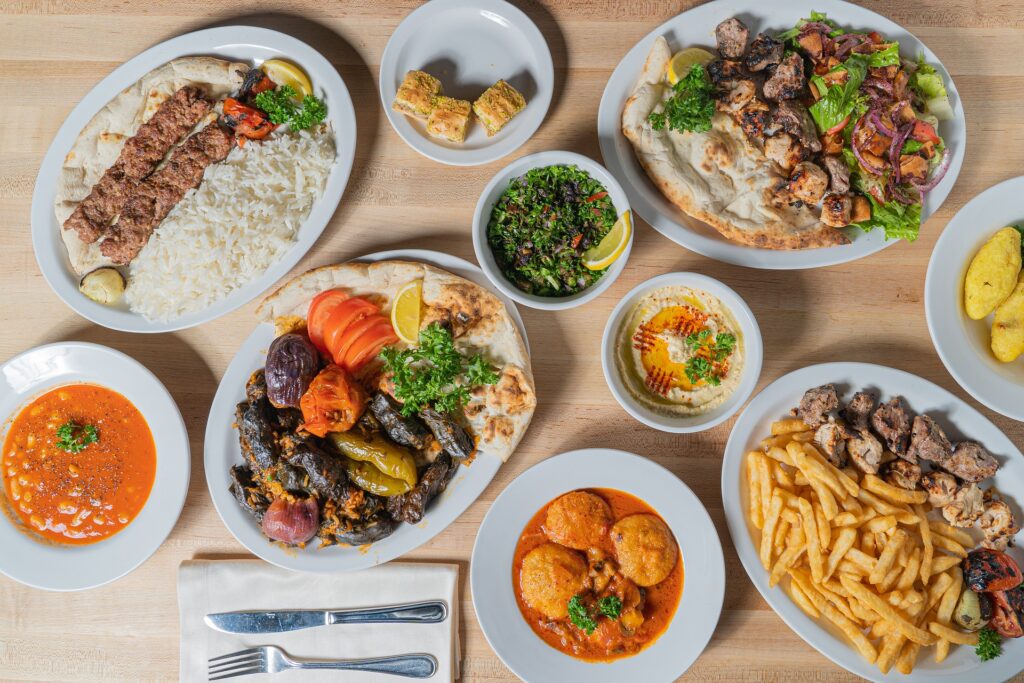 Northern Cypriot cuisine is influenced by many cultures from the Middle East, Turkey and the Mediterranean. Each dish has a unique taste, is prepared with fresh ingredients and refined with a wide variety of spices.
Typical Turkish Cypriot specialties are: Halloumi (Hellim), Kolokasi, Kebab, Moussaka, Börek, and local fish (Barbun, Sipra, Kalamaris, Octopus etc.).
Northern Cyprus is a low-tax country. From 193 days of stay, you are officially liable to pay taxes in North Cyprus. Taxes are only due from an income of 19,500€. The top tax rate is only 20%.
Are you looking to retire to North Cyprus? Up to 3420€ your pension is tax free in North Cyprus. After that, only 5% tax is due.After that, only 5% tax is due.
A few years ago, the National Health System (a solidarity-based health care system) was established, which you can also use. For this purpose, 2.65% of the total income is payable.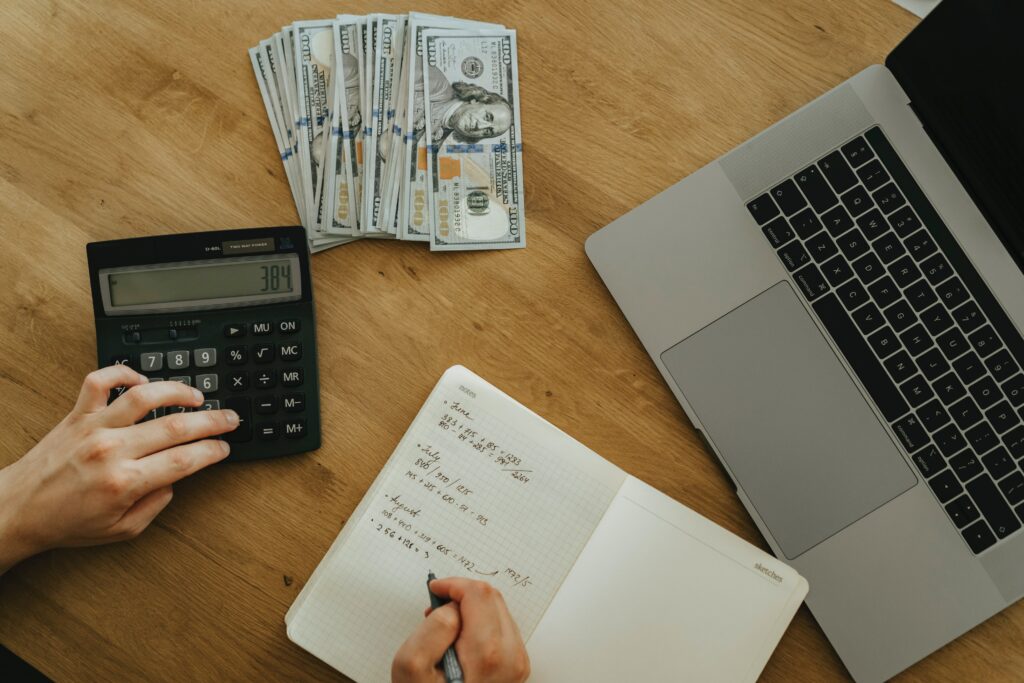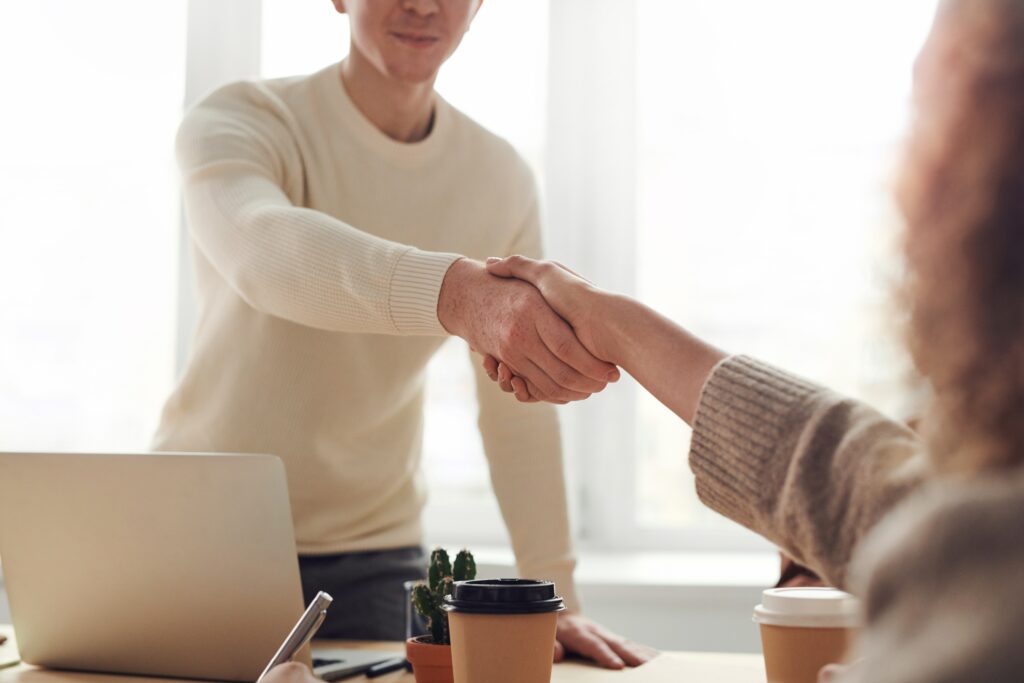 As a low-tax country, Northern Cyprus is particularly attractive for companies. The opening process is straightforward and transparent. Setting up a company also offers attractive solutions for digital normads. Property owners can easily start a business in North Cyprus. We can help you with our team in setting up a company in North Cyprus.
In Northern Cyprus, the residence permit must be applied for annually in Lefkosa (Nicosia). For the application you need various documents. Among other things, proof of residence in North Cyprus is required, this can be both rented and purchased property. Those who own real estate can easily obtain resident status.
Often, when buying real estate here, developers will help you apply for a residence permit or take over the process entirely for you.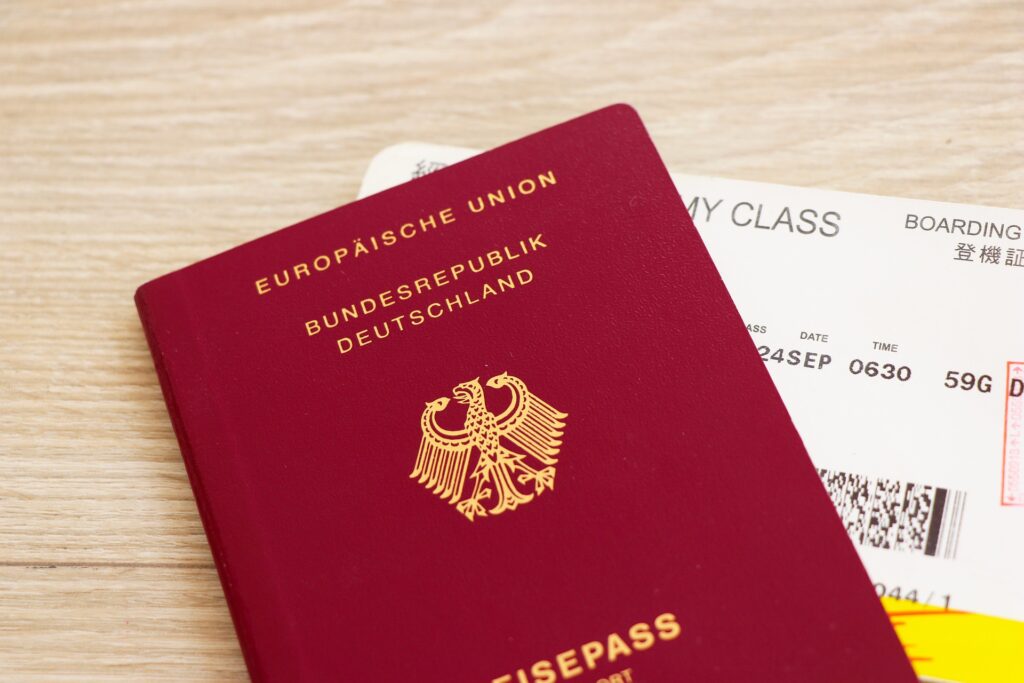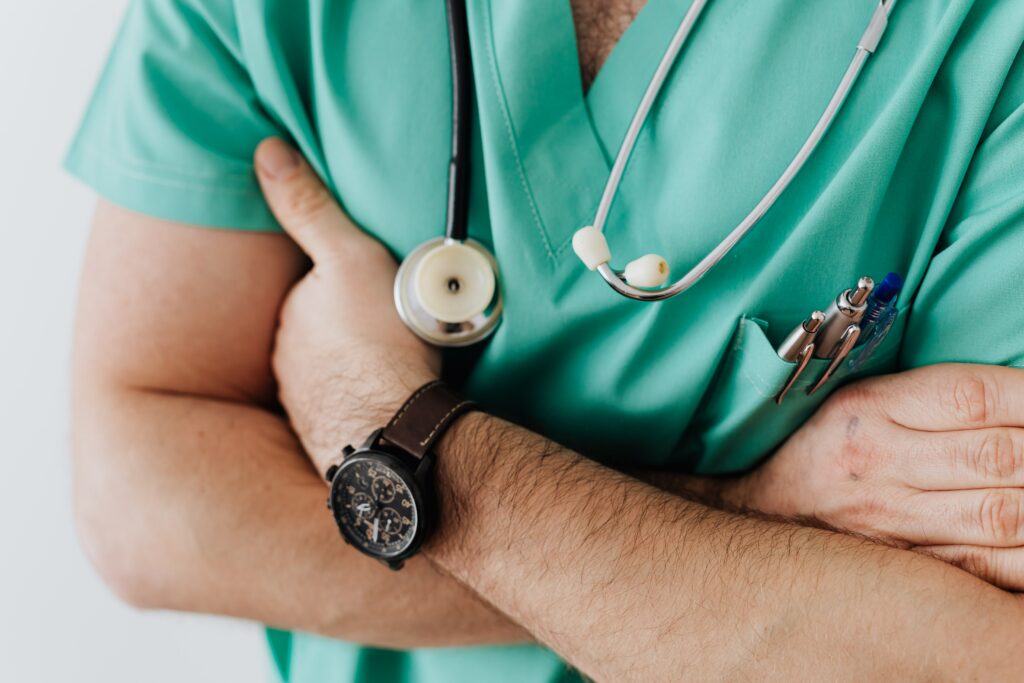 The health system and medical care in Northern Cyprus is very good. Treatment costs are extremely low, unlike in Germany. To get an appointment at the doctor's office or hospital no long waiting times are necessary.
The cost of living is far lower than in Germany. Here are a few examples:
Rent: For a two-room apartment costs from 200€ depending on the location
Refueling: Currently the fuel price is 0,90€/l gasoline 95 octane (as of 01/23)
Food: Due to the 320 sunny days in Cyprus, there are many locally grown foods, these are much cheaper and also tastier than in Germany. Meat is produced regionally, import is not allowed. So a week's shopping costs about 20-30€.
Restaurant: Eating out for two in a restaurant costs on average about 15-20€ incl. Drinks and appetizer
Internet: 5-15€/month depending on tariff
Water: approx. 0,27-0,32€/t
Electricity: for one kW: is about 0,03€-0,7€ up to 200 kW
Gas: for a gas bottle about 8€