Northern Cyprus increasingly popular with investors
26. January 2023
0 Comments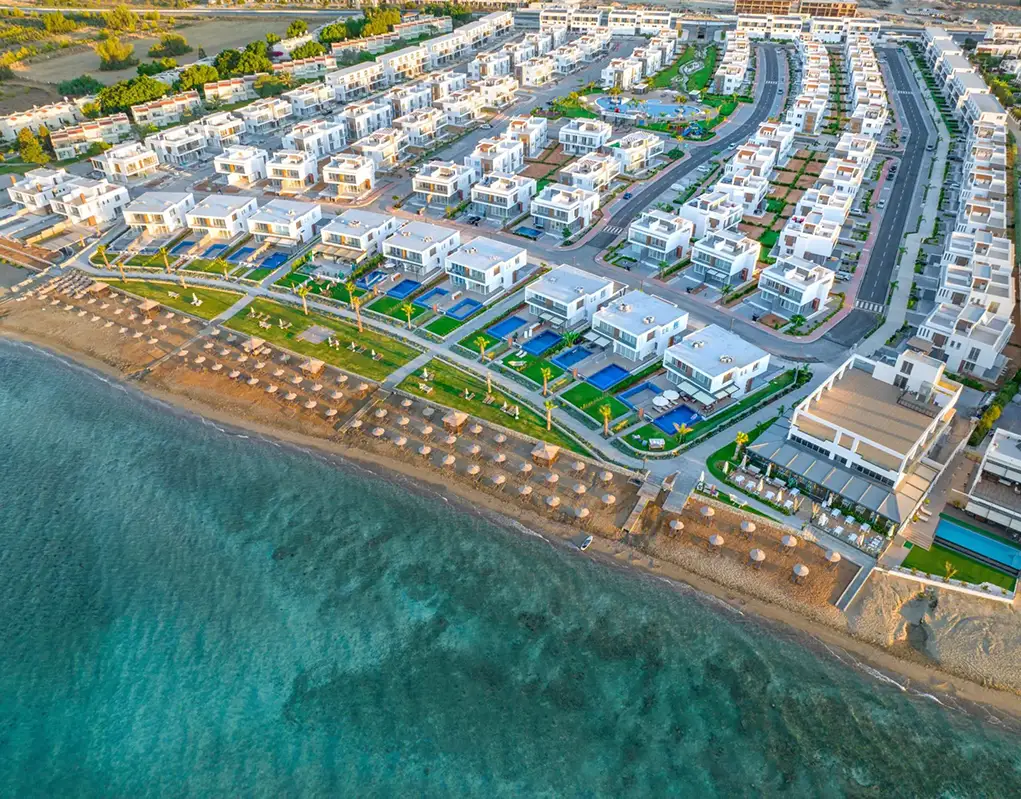 Real estate market in North Cyprus booming Germans, Iranians and Russians buy real estate
Northern Cyprus' booming real estate market soared in Q3 of the year as investors flocked, with Russians among the top five buyers, as Northern Cyprus benefits from an influx of wealth following Western sanctions.
In the first half of 2022, residential transaction volume increased 200 percent and the value of homes sold increased 30 percent. 5100 international buyers who do not hold Cypriot citizenship have applied for a purchase permit by December 2022.
Top investors by nationality
The top 5 buyers were from Germany, the UK, Iran, Ukraine, Russian-speaking countries and Turkey.
Iskele was the most popular city with Iranians and Russians, while Germans and British preferred to buy properties near the city center of Kyrenia, Lapta and Esentepe.
Russians invested a lot of money in real estate in Northern Cyprus as they sought safe investment opportunities outside the EU following Western sanctions against Moscow over the invasion of Ukraine.
Germans who wanted to escape the political regulations in Europe, rising inflation and high taxes. Many Germans like the idea of emigrating to a warm country with their families. Northern Cyprus has good English schools and universities, a very low crime rate compared to the rest of the world, and also a lower cost of living.
Why is Northern Cyprus so interesting for investors?
Some investors are choosing to invest in the real estate market of Northern Cyprus as a Plan B due to the economic and political problems related to the war between Russia and Ukraine and the rising inflation and energy crisis.
The ever-increasing demand, low supply and shortage of resale properties promise to push property prices in the Kyrenia (Girne) and Iskele region to record highs in the coming years.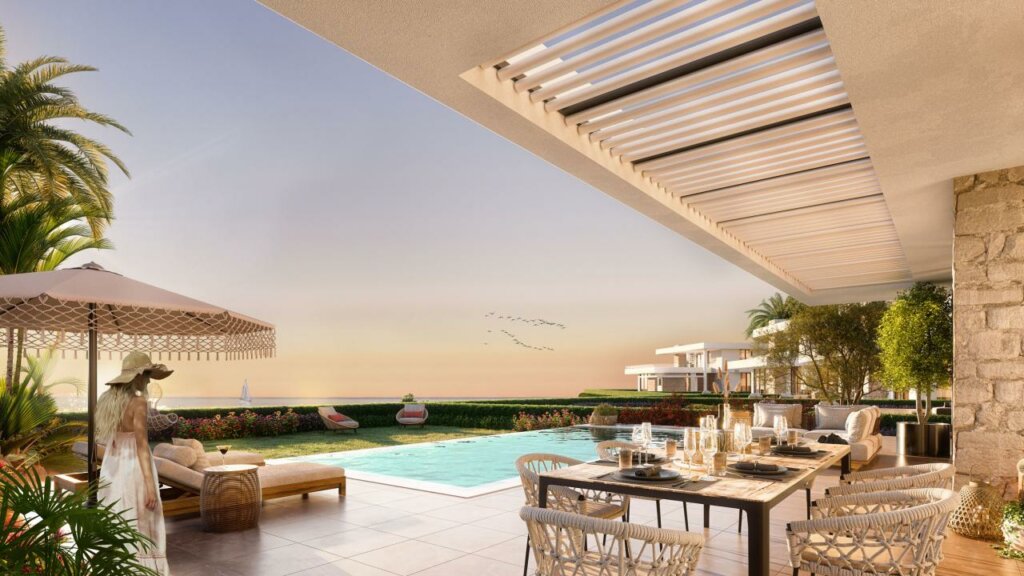 The most important reasons for foreign investors

Low real estate prices – High return
Excellent, sunny and warm weather
Very low crime rate
Easy access from Europe, Asia, Africa and the Middle East
Low taxes
Fresh food
Friendly and helpful people
Easy application for a residence permit
Much nature
Is buying real estate in North Cyprus a wise investment?
It depends on what you want, whether it's rental income, vacation rentals or capital appreciation. Unlike other countries in the Mediterranean region such as Turkey, Spain, Portugal, Greece or Malta, Egypt, Morocco or Dubai, Northern Cyprus is a very good investment.
There are many reasons why investing in real estate in North Cyprus is beneficial for investors. The Turkish Republic of Northern Cyprus was established on November 15, 1983, only 39 years ago. This was the declaration of independence of the Turkish Republic of Northern Cyprus from the Republic of Cyprus by the Turkish Cypriot Parliament.
Since then, Northern Cyprus has not been formally recognized by any country other than Turkey. Over the years, Northern Cyprus has been left almost isolated and untouched by the world, without direct trade and direct flights.
Nevertheless, this small northern part of the island has managed to grow independently and organically in many areas such as tourism, casinos, education, and IVF treatment, etc.
With a population of over 380,000, international students alone have reached over 90,000 with a total of 25 universities. International students alone have driven up the real estate market for local and foreign investors as they compete for the growing supply of student housing.
The strategic location of Northern Cyprus is an advantage for students from Africa, Asia, the Middle East, Turkey and Turkic-speaking countries such as Kyrgyzstan, Kazakhstan, Turkmenistan and many others.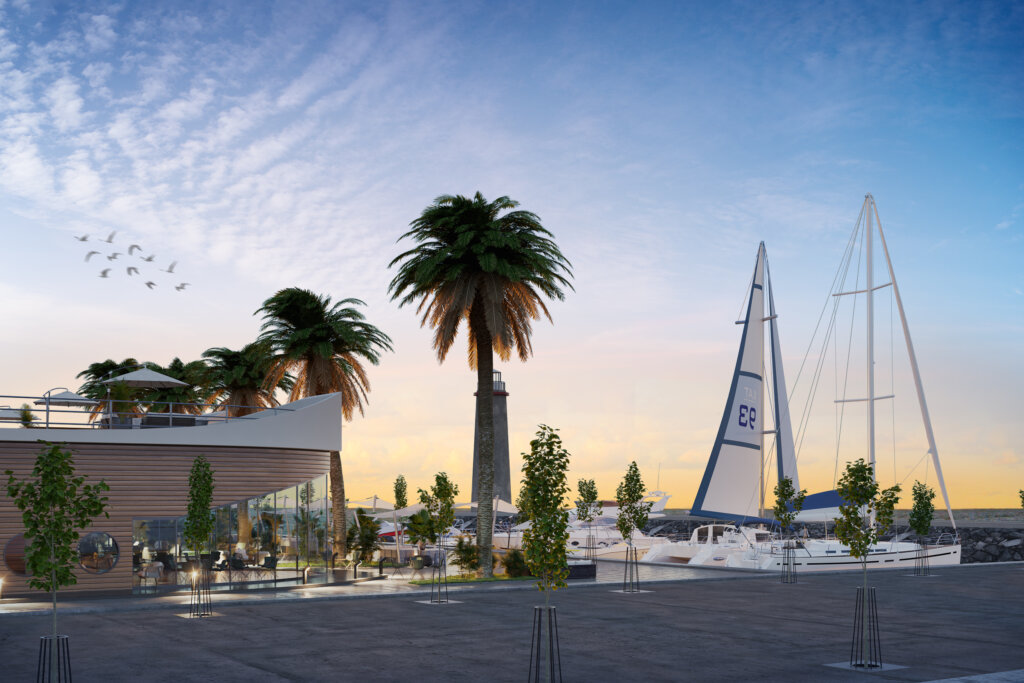 Low costs, high return
The low cost of education, low cost of living, and cheap student rental housing, with many universities based on English language instruction, make studying in North Cyprus very affordable and attractive to foreign students.
Annual rental yields reached more than 10% between 2016 and 2020, but due to the global pandemic, this figure has dropped dramatically to 5%, and with the depreciation of the TL against the exchange rate, this figure is likely to remain stable for a few more years.
However, this does not mean that real estate investments are no longer attractive! The facts show that real estate investment in the Kyrenia region, the most popular residence and investment location especially for expats such as British, Russians, Germans, Iranians and Scandinavians, will continue to be more profitable than ever. The main reason for this is the limited number of building sites and the size of available plots. Not to mention that the TRNC's Urban Planning Department has enacted a new law that limits and reduces the number of units to be built specifically in and around Kyrenia's city center.
Promising real estate market
If you are looking to buy a property in North Cyprus, it is not difficult to understand that with the growing number of foreign students, the tourism industry and a healthy number of foreign workers, the demand for rental properties in Kyrenia and the surrounding areas such as Karaoaoglanoglu, Lapta and Alsancak in the west and Ozankoy and Catalkoy on the eastern side of Kyrenia city center will increase again. Demand and supply will drive developers to build more properties for investors, but under new building codes, the number of units will be limited to building land only.
This new rule will only increase costs for units. Given the impact of global inflation in construction materials, real estate investments in Northern Cyprus in the Kyrenia region look promising and can generate capital appreciation of over 30% in the near future.
So if you make an investment of 70,000 GBP in Kyrenia city center, you can walk out with a profit of almost 50%, including a minimum income of 5% for 5 years and a 30% increase in value.
According to Forbes magazine, the Iskele region of Northern Cyprus has been voted the best seaside location in the world for buying or investing in real estate abroad. However, Kyrenia alone will continue to be more profitable than any other city, not only in the Northern Cyprus real estate market, but worldwide.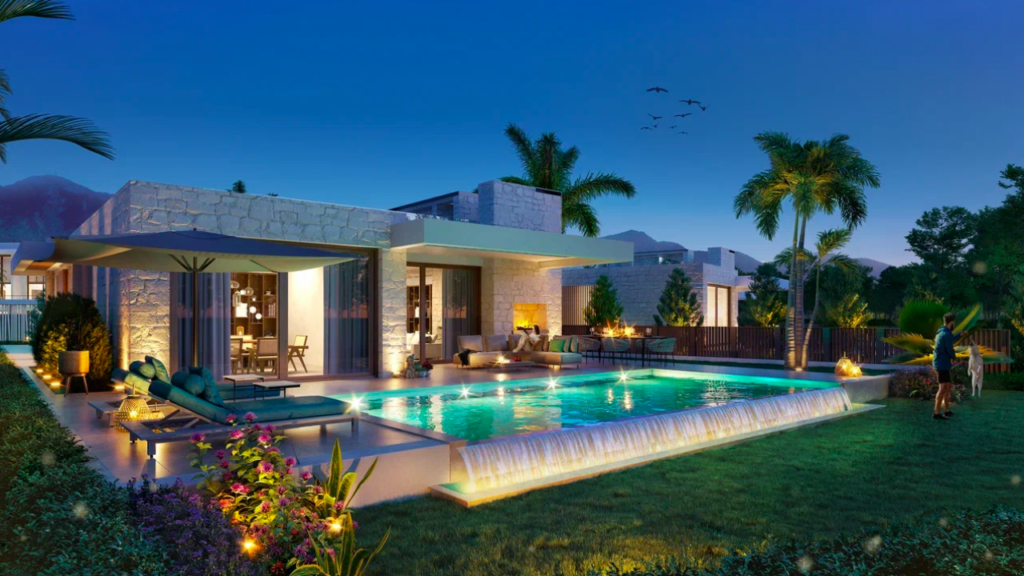 Why should we buy real estate from North Cyprus?
There are two types of foreign property buyers in North Cyprus: Investors and Expats (so called emigrants).
Over the years, the main reason for buying property in North Cyprus has been the great sunny weather, low cost of living, cheap real estate, low crime and fresh food.
Initially, mostly middle class expats chose North Cyprus to retire, followed by younger families seeking low crime rates, cheap and good schools for their children, this has made North Cyprus more popular than ever to buy real estate.
Thanks to the internet, the power of YouTube and social media, more and more people are starting to discover North Cyprus and compare property prices around the world. This new era has increased the interest of international investors for the Northern Cyprus real estate market.
Real estate in North Cyprus not only promises to be a good investment for investors, but is also becoming a popular destination for relocation or retirement.
Unlike other countries like Dubai, Portugal and Greece that sell their citizenship or make unrealistic promises to invest in real estate, North Cyprus has so many advantages that make North Cyprus very popular and constantly growing.